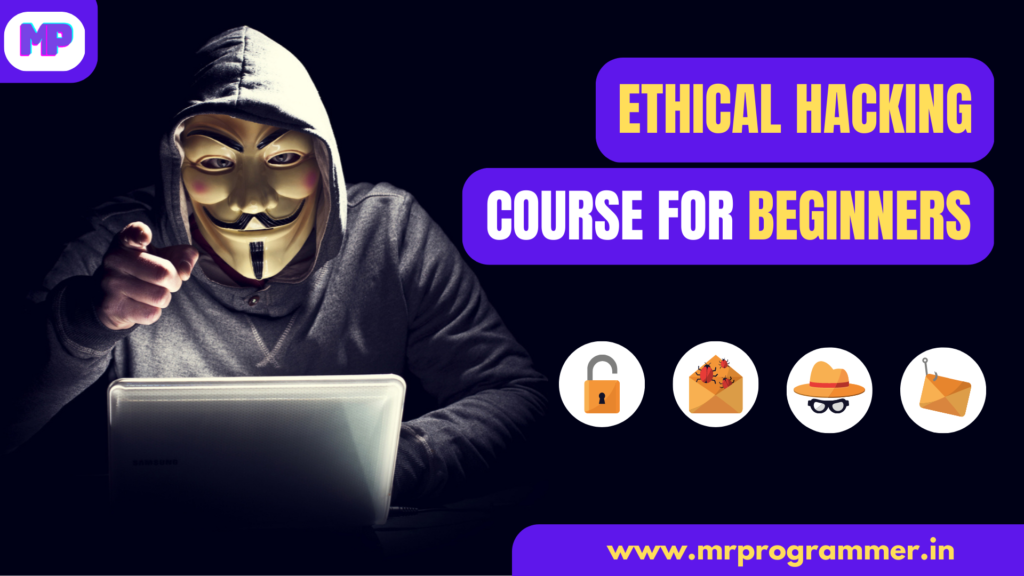 Don't Miss the Ethical Hacking Course!
Register Yourself For the Upcoming Ethical Hacking Course For Beginners. In this Course We Will Give You a Deep Dilema of Ethical Hacking From Its Fundamentals to Its Advance. Everything You Need to Learn In Ethical Hacking Will We Taught In this Course. So PreRegister Now to Get Notified First As the Course Is Live!
FIRST 10 USERS WILL GET 50% OFF ON THIS COURSE
Fill Out the Form With Your Details to Register Yourself For the Course And Get Notified First As the Course Releases.
First 10 Users Will Get 50% Off On this Course. REGISTER NOW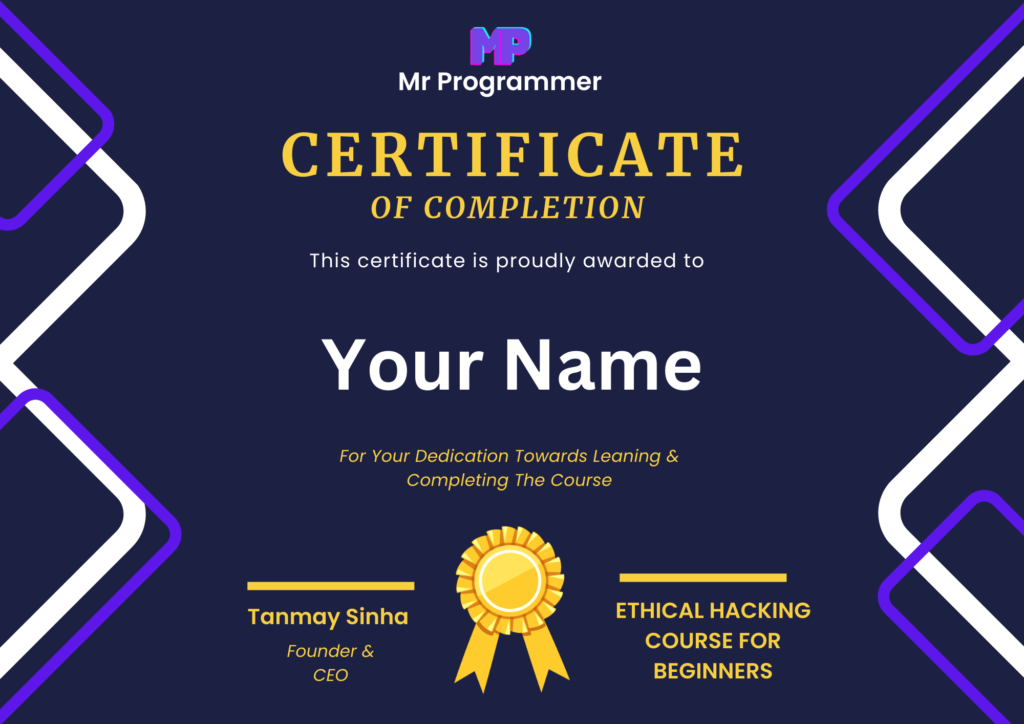 Certificate Provided After Completion of the Course!
Get Your Name There On the Certificate, Register For the Course Now And Stay Tuned With All the Updates First.
So What are You Waiting For? REGISTER NOW!
This Offer is Available For Limited Seats Register Now