You Might Be Using Websites In Your Day-to-Day Life & Might Have Thought to Build Your Own. So In this Post We Will Learn How You can Create Your Own Website Using WordPress From Scratch. I will Be Telling You Each & Every Step Of Create Your Website With the Help Of WordPress.
Also Read: Best Hosting For Websites | Best Hosting For WordPress
And This is Going to Be the Beginner's Guide. So If You Are Not a Technical Person Then Also You can Create Your Own Website Without any Need for a Technical Background. So Let's Proceed With Our Blog Without Any Further Delay.
What is WordPress?
WordPress is a CMS (Content Manage System) Which is One of the Popular CMS Used to Create Websites In Simple & Easy Steps. WordPress Allows Us to Host Our Site On a Server So that Anyone In the World Can Access It. WordPress Also Offers to Prebuild Templates or Themes To Create Websites By Just Drag-Drop Method. Which Makes WordPress Easy & Different From Creating the Websites Manually By Writing Code.
What Is Hosting?
In Simple Words Web Hosting Or Simply Hosting Means Putting Your Website on Server So that Anyone From Anywhere In The World Can Access Your Website. Let's Understand It With a Simple Example Suppose You Want to Open Your Grocery Store, So For that, You Require a Space Where Your Shop Will Be Placed So a Host is the Place Where Your Website Is Present.
Setting Up Hosting & Domain
In Order To Create a WordPress Website First Need To Purchase & Set It Up, So In this Post, We Will We Using Bluehost to Buy Our Hosting & Domain. Go to Bluehost Official's Website And Then Click On Get Started And The Following Pricing Table Will Appear:

So You can Choose the Plan Which is Convenient To You For this Tutorial I am Going With the BASIC Plan You Choose Anyone As Per Your Requirements. Once You Select One of the Plans Listed Above Then You Will Be Redirected To the Following Page:
Setup a Domain For Your Website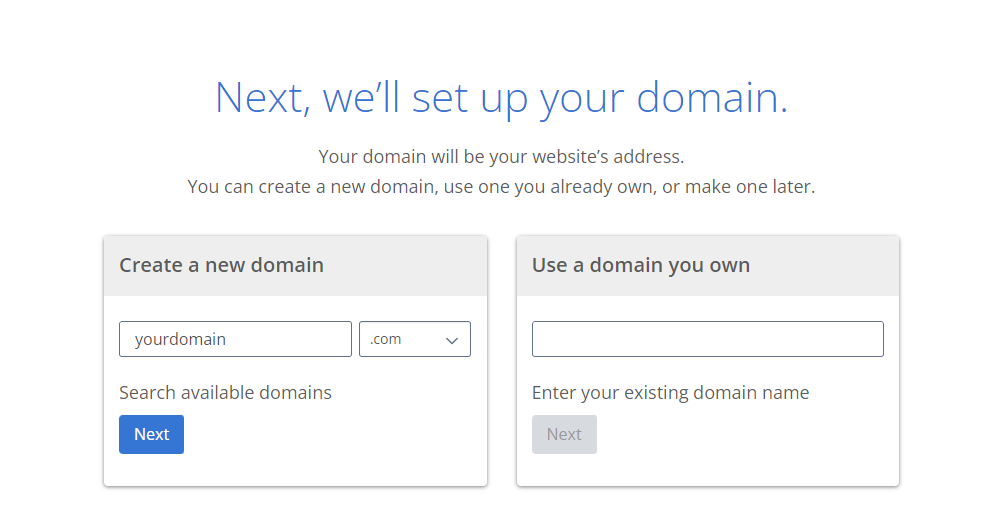 Once You're Redirected to This Page Enter Your Domain Here Click On the Next And Then Add the Domain Suitable For You And Click On the Continue Button. And Add Your Account Details And Tap on the Purchase Button.
And Select the Hosting Plan You Want to Go For And Then Purchase the Hosting And Domain. So Know We Have Purchased Our Domain + Hosting And Now It's Time to set up Your Domain & Hosting If You Purchase It From the Same Provider Then It Will Connect the Hosting & Domain By Default For You.
Installing WordPress On a Website
If You Are Not Using WordPress Hosting Instead You Are Using a Third Party Domain & Hosting Provider Then We Get a Control Panel Through Which We can Install WordPress On the Site. As We are Using Bluehost as Our Hosting Provider Then You Will Get a cPanel Here: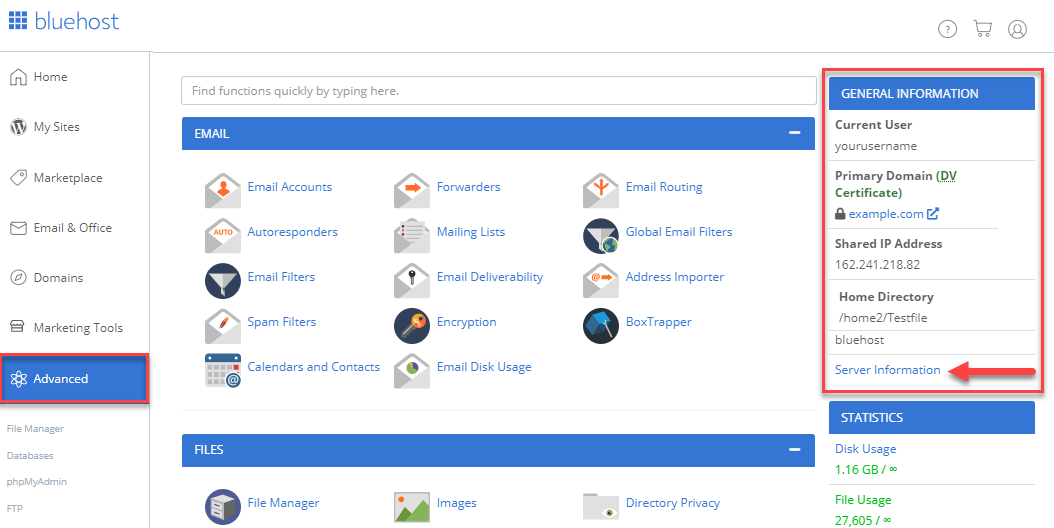 Once We Have the cPanel Then We Have to Navigate to the Website Section & Click on the Install WordPress Option:
And Here You Go You Have Successfully Successfully Installed WordPress In Your Website, And This is How Your WordPress Dashboard Looks Like: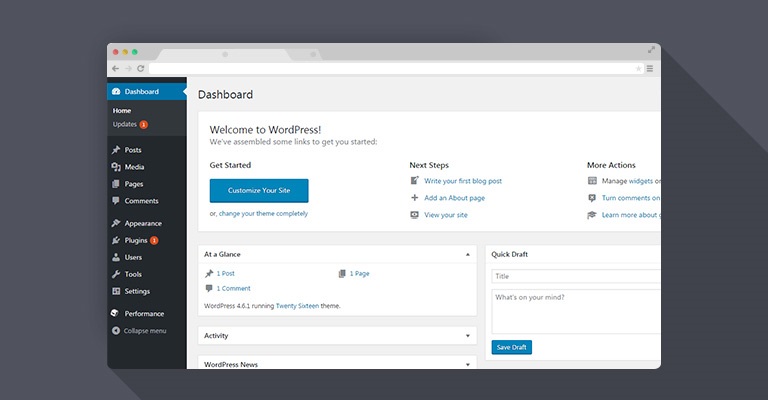 Once Your Have it In Your WordPress Dashboard Then Navigate to Appearnce>>Themes And Choose the Theme You Like & Apply It To Your Site. Now You Might Ask Which theme is best for WordPress? Then the Answer Is You can Refer to the Following Themes.
8 Best WordPress Themes For Your Website:
Astra
SeedProd
Divi
OceanWP
Kadence WP
Presence
Feltmag
Hestia
And Now We Have Selected Our Theme, Then Go to Pages>>Add New And Create a Home Page And You Have Successfully Created Your First Website.
Installing Plugins To Website
Plugins are the small pieces of software that are used in WordPress To Minimize the Man Work, It Will Automate Your Length Process Into Just a Few Clicks. There are More Than 60,000 Plugins Which You Can Use For FREE!
Some of the Popular Plugins Of WordPress Are:
Yoast SEO
Jetpack
Akismet
Google Analytics
All in One SEO
WPForms
MonsterInsights
OptinMonster
FAQs Related to WordPress
Q1. Is WordPress easy to use for a beginner?
If you are a Beginner & Want to Build Your Website Without Having Any Technical Knowledge Of Coding Then WordPress is the Best Option For You To Build Your Website. WordPress Offers You Millions Of Plugins, Customizable Themes, and Widgets That Will Help you To Build Your Website Using WordPress.
Q2. Does WordPress require coding?
Most of the People Think that Creating a Website Would Require a Great Knowledge of Coding or a Technical Background But, the Answer is No For Creating a Website Using WordPress You Won't Require Any Coding Skills.
Q3. Can I use my own HTML on WordPress?
You can Use Your Own HTML On WordPress, Just you Have to Do Is Copy that HTML Content And Then Upload it To Your WordPress Website.
Q4. How much does a WordPress website cost for beginners?
It Depends on Which Type of Website You Want WordPress Can Cost You From $75 (₹6174.87) to $115,000 ( ₹94,68,128.25) For Creating a Website.
Q5. Is Wix or WordPress better?
Well, I Will Prefer WordPress Over Wix As a Better Option Because WordPress Offers You Many Plugins, Themes, And Other Customizable Options While Creating Your Website.
Conclusion
In This Post, We Discussed How You can Create Your Own WordPress Website We Learned Creating a Website From Scratch Step-by-Step. So Share This Post With Your Friends If You Like This And Stay Tuned For Upcoming Latest And Fresh Content.