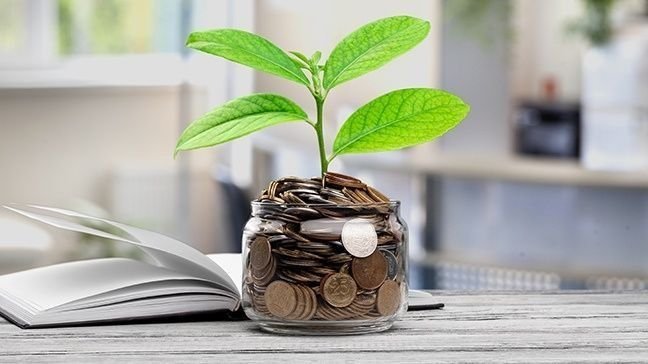 What Is Crypto Currency?
In Simple Words Crypto Currency Is a Digital Money Stored In a E-Wallet In a DataBase.
or crypto is a digital currency designed to work as a medium of exchange through a computer network that is not reliant on any central authority, such as a government or bank, to uphold or maintain.
DISCLAIMER: THIS BLOG POST IS MENT FOR KNOWLEDGE PURPOSE ONLY. IT DOES NOT PROMOTE ANY ILLEGAL MINING OF CRYPTO CURRENCY. ALL THE THINGS TOLD IN THIS POST ARE TOTALLY ON YOUR OWN RISK.
More About Crpyto Currency:
Cryptocurrency is digital money that is secured by blockchain technology.
Cryptocurrency investing can take many forms, ranging from buying cryptocurrency directly to investing in crypto funds and companies.
You can buy cryptocurrency using a crypto exchange or through certain broker-dealers.
Investing in cryptocurrency is risky, so it's important not to invest more money than you can afford to lose.
When You Think About Investing In Crypto Currency You Might Be Thinking To Invest In More than One Crypto Coins. The Best Way To Buy Crypto Currency To Directly.
Read Also: https://mrprogrammer.in/index.php/how-to-get-more-followers-on-instagram
Buy cryptocurrency directly: You can choose to directly purchase and store one or more cryptocurrencies. Your options range from the most established digital currencies like Ethereum and Bitcoin to virtually unknown coins that are newly released in an initial coin offering (ICO).
Invest in cryptocurrency companies: You can invest in companies with a partial or total focus on cryptocurrency. Your options include cryptocurrency mining companies, mining hardware makers, companies like Robinhood Markets, Inc. (HOOD) and PayPal Holdings, Inc. (PYPL) that support cryptocurrency, and many others with varying levels of crypto exposure. You can also invest in companies like MicroStrategy Incorporated (MSTR), which hold large amounts of cryptocurrency on their balance sheets.
Invest in cryptocurrency-focused funds: If you don't want to choose among individual cryptocurrency companies, then you can decide to invest in a cryptocurrency-focused fund instead. You have a choice of exchange-traded funds (ETFs), such as index funds and futures funds, in addition to a range of cryptocurrency investment trusts. Some crypto-focused funds invest in cryptocurrency directly, while others invest in crypto-focused companies or derivative securities such as futures contracts.
Invest in a cryptocurrency IRA: If you want to invest in cryptocurrency and also garner the tax advantages afforded by an individual retirement account (IRA), then you can consider investing in a cryptocurrency IRA. Using the services of a crypto IRA provider can also facilitate more secure storage for your cryptocurrency holdings.
Become a crypto miner or validator: Perhaps the most direct way to invest in cryptocurrency is to mine it or act as a validator in a crypto network. Cryptocurrency miners and validators earn rewards in crypto, which they can either hold as investments or exchange for another currency.
Read Also: https://mrprogrammer.in/index.php/how-to-get-approved-for-google-adsense-for-new-blog
How Cryptocurrency Investing Works
If you want to invest in cryptocurrency directly, then you can use a cryptocurrency exchange. Here's how to buy cryptocurrency through an exchange:
1. Choose which cryptocurrency exchange you want to use. Your best bet is a reputable, well-known exchange with a large selection of currencies.
2. Establish an account with the cryptocurrency exchange. You will need to provide your personal information and verify your identity to complete the registration process.
3. Fund your account with fiat money. Before you can buy any crypto, you need to fund your exchange account with another currency such as U.S. dollars.
4. Decide which cryptocurrency you want to buy. You can choose to invest in one or many cryptocurrencies. Research your options to help you decide.
5. Place a buy order for your chosen cryptocurrency. Follow the steps required by the exchange to submit and complete a buy order for one or more cryptocurrencies.
6. Store your cryptocurrency in a digital wallet. After your purchase is complete, the information you need to access your cryptocurrency is held in a digital wallet. That crypto wallet can be hosted either by the cryptocurrency exchange or an independent wallet provider.